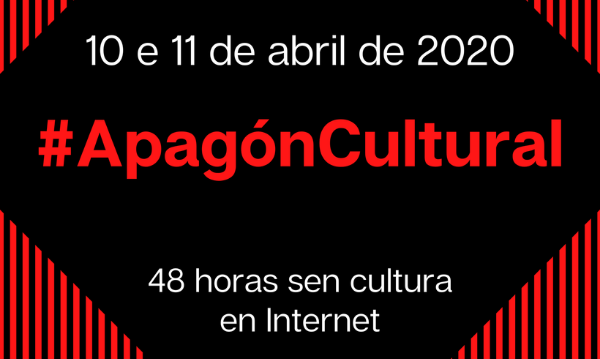 #Cultural Blackout April 10 and 11
Music Unions and other cultural organizations such as the Union of Actors and Actresses of Spain have called for a 48-hour Internet cultural strike, scheduled for April 10 and 11 and under the hashtags # ApagónCultural and #CulturaEnHuelga .
The announcement, statewide, was prompted by statements by the Minister of Culture and Sport José Manuel Rodríguez Uribes, last Tuesday, stating that "this is not a crisis of culture", words by which the Academy of Catalan music has already demanded the resignation of the minister and they have precipitated the reaction of the cultural world.
According to Music Unions, three weeks without activity abroad "have shown that culture plays an essential role in the day-to-day life of people, but they have also experienced the worst crisis in the sector in years, a sector that today faces months of homelessness and poverty ".
The strike aims to mobilize workers throughout the sector "to close all online cultural channels" and "to demand the need to recognize the urgent measures that all agents in the sector have proposed to the government to combat this crisis".